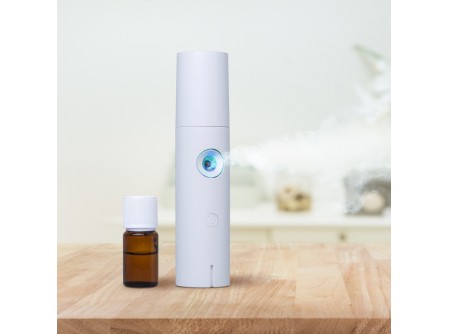 RECHARGEABLE BATTERY DIFFUSER LILIA
Lilia is a goanywhere essential oil diffuser with a rechargeable battery. Lilia diffuses directly from a bottle of essential oils, without adding water and without removing the dropper (10 ml essential oil bottles).
Its new, exclusive technology using ultra-nebulisation is the best solution on the market for enjoying the benefits of aromatherapy.
Maximum diffusion area : up to 60 m2